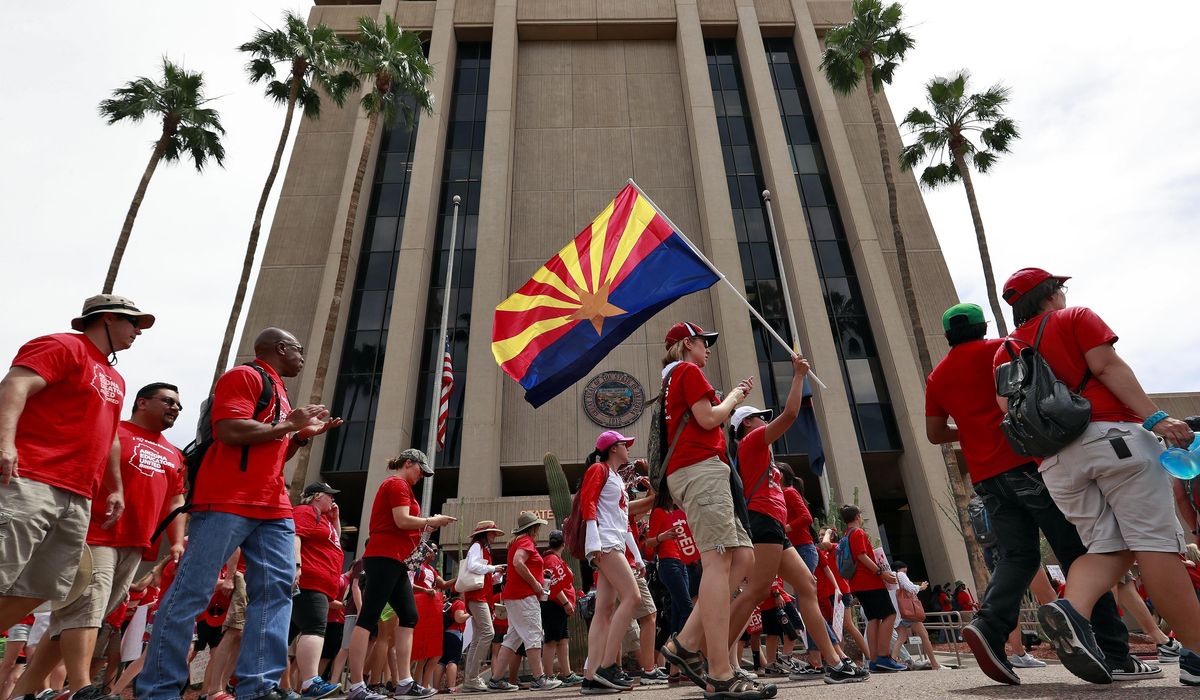 PHOENIX (AP) – Arizona voters have approved a new tax on high-earning residents that could bring in nearly $1 billion of new revenue annually to the state's underfunded school system.
The approval of Proposition 208 came after the state's business community spent more than $18 million trying to defeat the measure backed by many educators and progressive groups. They argued it would hurt the state's economy.
The Invest in Education Act will impose an extra 3.5% tax on income above $250,000 for individuals and for couples making more than $500,000. Supporters have said it could raise about $940 million yearly.
The measure was an outgrowth of a 2018 teacher strike that gave teachers a 20% percent pay raise over three years but fell short of what strikers demanded.
They also wanted guaranteed pay raises, more money for support staff and a halt to Republican-backed tax cuts until Arizona school funding reached the national average.
The GOP-led Legislature and Republican Gov. Doug Ducey declined to address those issues.
Arizona's K-12 public schools have been strapped for cash for more than a decade and have struggled to educate their 1.1 million students. Classes routinely have 30 students or more.
Copyright © 2020 The Washington Times, LLC.




View original Post