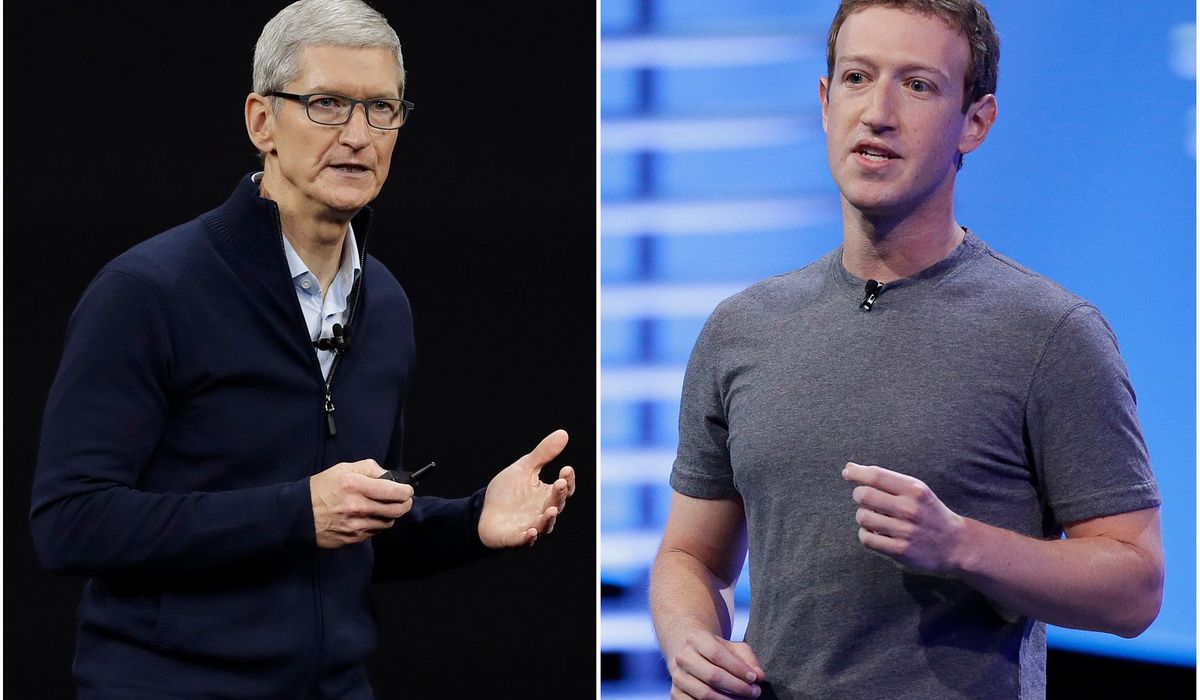 Facebook is attacking Apple over its new operating system update, which Facebook claims will harm small businesses.
App developers will soon need to ask users of Apple's operating system for permission to collect their data and track them online, which Facebook vehemently opposes.
The social media giant built a website with short video ads featuring small business owners claiming Apple's software update will kill their businesses and Facebook has also begun running print advertisements proclaiming, "We're standing up to Apple for small businesses everywhere."
"Apple's policy could limit your ability to use your own data to show personalized ads to people who are likely to be interested in your business," said Facebook on its website, opposing Apple. "Now that 44% of small businesses are turning to personalized ads to adapt to the outbreak of COVID-19, this update will be especially hurtful to small businesses in already challenging times."
Apple did not immediately respond to request for comment. In previewing the operating system changes yet-to-come, Apple said in September that the changes to its operating system would be made "starting early next year" to give developers time to adapt.
"We are committed to ensuring users can choose whether or not they allow an app to track them," said Apple in September.




View original Post