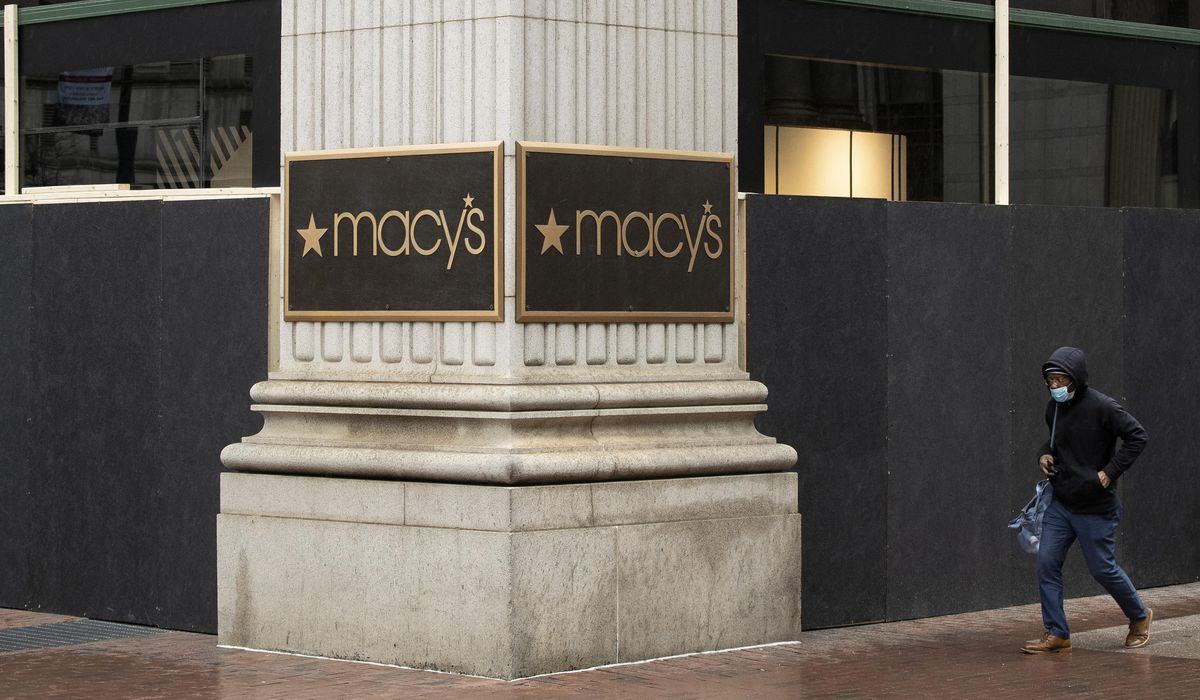 NEW YORK (AP) – Macy's swung to a loss and sales tumbled 22% as the department store chain struggles to bring shoppers back in a pandemic.
But the quarterly results Macy's reported Thursday are better than most had expected because it was able to get its customers thinking about holiday shopping early.
Macy's had a loss of $91 million, or 29 cents per share in the quarter ended Oct. 31. That compares with a profit of $2 million, or a penny per share in the year ago period. Sales fell to $3.99 billion in the quarter compared with $5.17 billion in the year ago period. Analysts were expecting a loss of 83 cents on sales of $3.91 billion.
Like other retailers Macy's was forced to close its stores during the spring to curb the spread of the coronavirus and sales evaporated. The New York company furloughed a majority of its employees. Macy's began reopening its store in May but the recovery has been slow, and it needs to readjust its business to a new climate.
In June, Macy's laid off 3,900 people corporate staffers, roughly 3% of its overall workforce, as the pandemic takes a financial toll on the iconic department store chain's sales and profits.
Copyright © 2020 The Washington Times, LLC.




View original Post