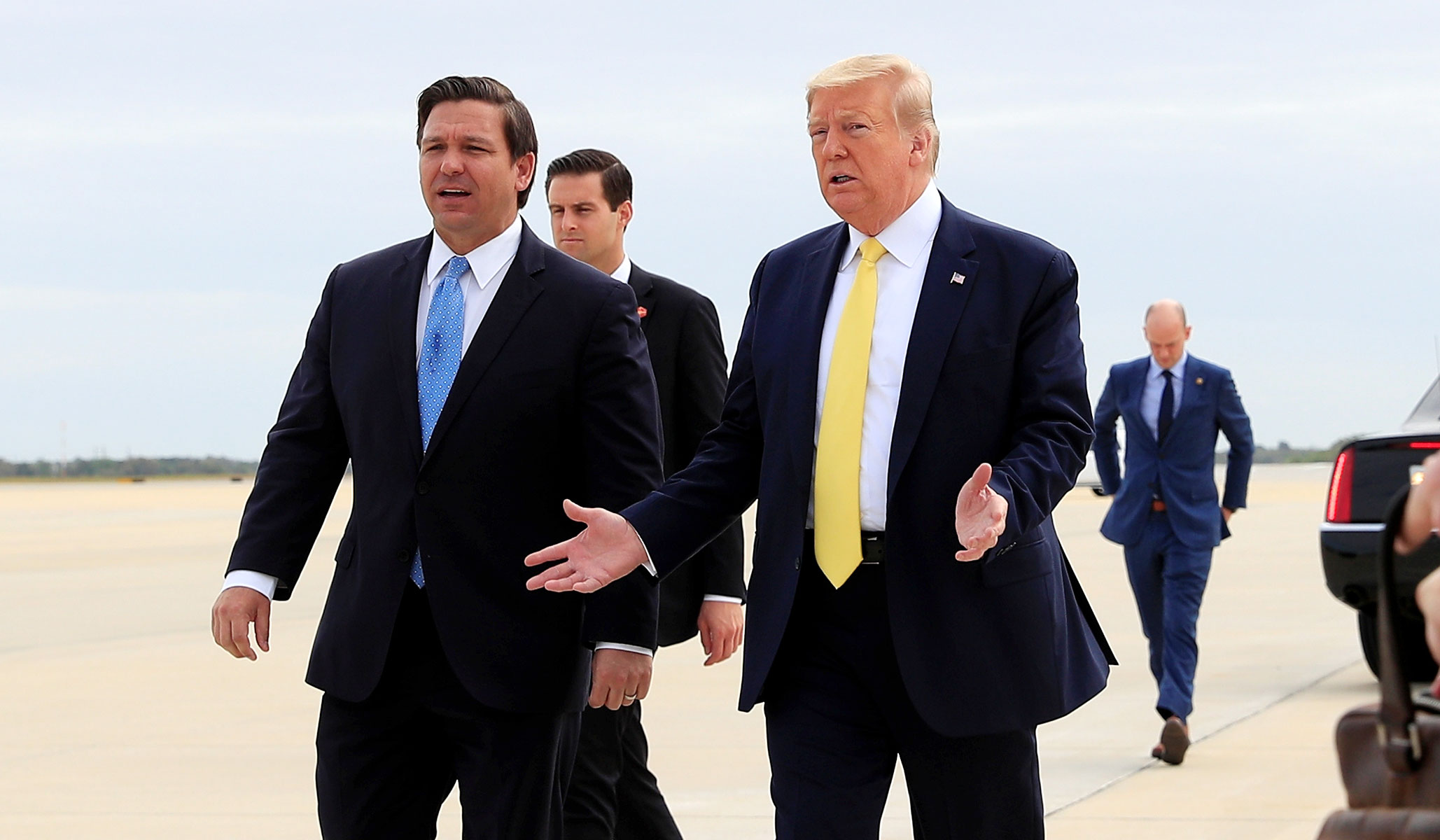 Two new polls show Florida governor Ron DeSantis with a realistic shot of defeating Donald Trump in a 2024 primary. 
The former president remains the strong favorite, but he's under 50 percent in the latest YouGov survey:
GOP Presidential Polling:

Trump: 46%
DeSantis: 21%
Pence: 6%
Haley: 6%
Carlson: 2%

YouGov / January 24, 2022 / n=1568 / Onlinehttps://t.co/axPvpnEU7N

— Polling USA (@USA_Polling) January 28, 2022
A new poll by Echelon Insights shows that DeSantis's position has improved in the last few months in a hypothetical head-to-head matchup:
Much of the Trump-DeSantis gap is due to name ID.

Among GOP voters who know both Trump and DeSantis, it's Trump +16 (52-36). Among GOP voters who are favorable to both, it's Trump +9 (52-43). pic.twitter.com/QlzPOS6dP7

— Patrick Ruffini (@PatrickRuffini) January 27, 2022
As pollster Patrick Ruffini notes, Trump's lead over DeSantis is only 16 points among Republicans who have heard of the Florida governor. We are of course still 24 months from the kickoff of presidential primaries and caucuses — plenty of time for average Republican voters to get to know DeSantis.
For more on DeSantis's 2024 path and calculus, see Rich's piece from last week.




View original Post