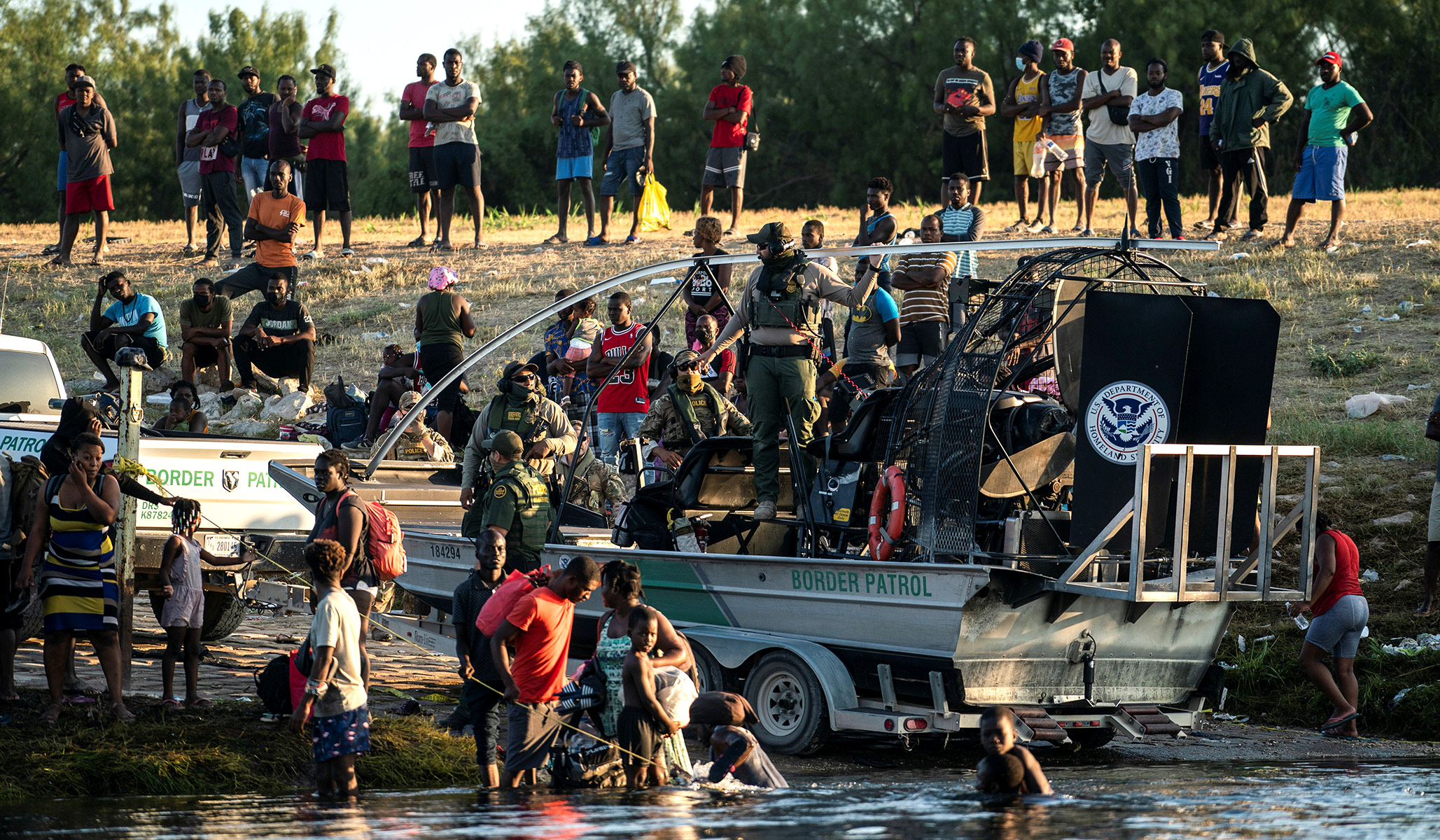 Jonathan Finer, a White House deputy national-security adviser, was pressed on CNN yesterday about Ukraine's relevance to U.S. national interests. "Why should Americans care about what's happening in Ukraine?," anchor John Berman asked. "Because it goes to a very fundamental principle of all nations, which is that our borders should be inviolate, and that our sovereignty should be respected," Finer answered.
We could use some of that rock-ribbed commitment to inviolate borders and national sovereignty at home. Finer's comments come a day after U.S. Customs and Border Protection (CBP) released its December 2021 data, showing a record-breaking number of apprehensions at the southern border. As I wrote yesterday, CBP "apprehended 178,840 illegal immigrants at the border in December 2021, making it the worst December at the border in Department of Homeland Security (DHS) history," and blowing the previous December record out of the water by more than 100,000.
"Our borders should be inviolate, and our sovereignty should be respected." Uh-huh.
Of course, an immigration crisis is not the same as a full-scale militarized invasion. More than 100,000 Russian troops are now sitting at the Ukrainian border. Immigrants crossing our southern border are not acting on behalf of a coordinated military campaign from a hostile neighboring nation. But it's impossible to miss the contrast between Democratic politicians' rhetorical posture towards Ukraine's borders and our own. Kamala Harris is the Biden administration's hand-picked border czar, but she has only visited the border once in the midst of the immigration crisis — well over six months ago. When pressed on our southern border, she demurs to abstract talk of addressing the "root causes" of immigration. Alternatively, here she was on Ukraine:
The bottom line is that we have been clear and consistent for quite some time that we respect the territorial integrity and sovereignty of Ukraine, and we expect that Russia would do the same and any aggressive action taken by Vladimir Putin will be met with severe consequences. We are prepared to take decisive action if he moves in an aggressive manner into Ukraine.
It's not just the White House. Congressional Democrats in the House and the Senate are pushing the "Defending Ukraine Sovereignty Act," promising to take measures to "to bolster support for Ukraine's sovereignty, independence, territorial integrity and inviolability of borders." At the same time, as Fox News reports, "​​congressional Democrats have supported the rolling back of the Trump-era Migrant Protection Protocols (MPP), the ending of border wall construction, have called for investigations into Border Patrol agents who stopped migrants from entering the country illegally" and "the Biden administration has dramatically restricted ICE's ability to arrest illegal immigrants in the U.S. interior."
Maybe we should just find a way to convince President Biden that our southern border is somewhere in eastern Europe. It wouldn't be that difficult. Our intrepid head of state doesn't seem to know where he is half the time anyways.




View original Post