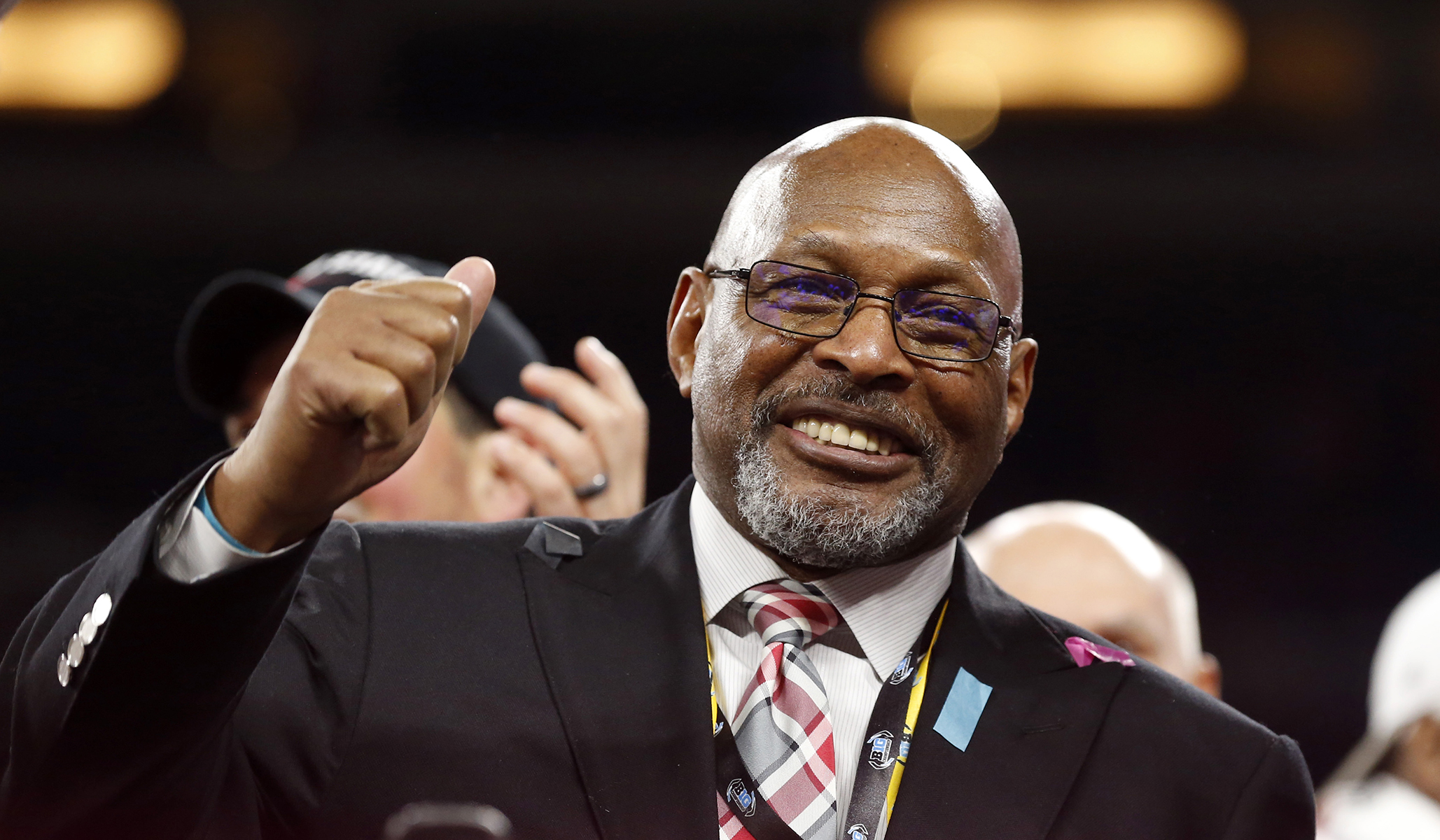 Today's Impromptus has China, Israel, Bob Dole, and more. It even has an ode to Rite Aid. (Seriously.) (Not a good one, maybe, but an ode.) The column begins, however, with football: "I, a Michigan Wolverine, have come to praise Nick Saban, the Alabama football coach. He is a hero in my eyes. Why?" Well, I proceed to explain.
Here in the Corner, I'd like to stick with football for a minute — and the behavior of fans. I have been harping on this issue for some time now. In this Impromptus of October 1, for example. Last Saturday night, Archie Griffin was present at the Big Ten Championship game, to hand out the MVP trophy. Michigan beat Iowa. Griffin, as you know, is the only player ever to win the Heisman twice. He was a running back at Ohio State. He is now 67 years old.
The Michigan fans — whose star defensive end was about to receive the MVP trophy — roundly booed Griffin. Why? Because Ohio State is a Michigan rival.
This is pure . . . horse manure, I'll say. A lot of people think it's cool, obviously — including the booers. I think it's . . . well, I'll stick with my previous description. (To read about the booing on Saturday night, go here.)
Let's have some mail:
Jay:

. . . I'm always thinking I should write you about this or that, but you cover so much ground I don't know where to begin. The opportunity passes, you're on to your next piece, and the cycle repeats.

But I know that, while I don't write, I do talk about your work all the time. How do I know this? Here's how: A couple weeks ago, my wife and I went to Ann Arbor for the Notre Dame vs. UM hockey game. After each Irish player was introduced, the Michigan students shouted something from behind the newspapers they were "reading" to show their lack of interest in our squad. I couldn't catch the first half of the chant, so I asked my son what they were saying. He told me: "Who cares? You suck!" Then he laughed and said, "What would Nordlinger say?"
In an Impromptus last Thursday, I had this little item:
Several weeks ago, a story caught my eye: "Amherst College Ends Legacy Admissions Favoring Children of Alumni." I believe there is a consensus against legacy admissions. I myself have a soft spot for them.

I think there is something nice about an association between a family and a college: members of a family going to the same college, generation after generation (as long as those members are roughly qualified). Wearing the same colors, rooting for the same team. Maybe having the same professors, for a couple of generations. Making financial contributions to the college. Having a loyalty.

This is a happy and benign kind of tribalism, I think.

I would not favor legacy admissions in Japan, say, or France: countries with a few elite universities and institutes, determining the fates of millions. That's different. But America, with its jillion colleges and universities, dotting the land? From sea to shining sea?

Anyway, a topic to mull over and debate.
I received several letters on this topic, of which I'll share just one (because I know your time is short!):
I also read about the Amherst change in admission policy. My alma mater, MIT, states unequivocally that they do not consider legacy in admissions. My father-in-law went there for both undergrad and Ph.D. Now my daughter is a junior in high school and has MIT as her first choice. Assuming she is similarly qualified to other applicants, what is the rationale for not giving her some kind of preference? You make the obvious case in Impromptus.

In one of our many discussions about choosing a college, regarding MIT she simply said, "It would be cool being third-generation MIT."

Of course, "cool" and "MIT" might not be synonymous, and there are other and better reasons she wants to go there. Still, it would be cool!
End on a money issue? In another column last week, I had this:
About three weeks ago, I was in a store. The price of my (few) groceries came to $14.92. I said to the cashier, "The Columbus year! When he 'sailed the ocean blue.'" She smiled.
Shortly after that little experience, I was amazed to see the following, from the Women's March:
We apologize deeply for the email that was sent today. $14.92 was our average donation amount this week. It was an oversight on our part to not make the connection to a year of colonization, conquest, and genocide for Indigenous people, especially before Thanksgiving.
I commented in my column,
That's a real thing, a real apology, ladies and gentlemen. You can't parody anything anymore. People are just — cracked.
I'd like to share two letters:
Sometime in the 1990s, my wife and I went out to breakfast on the Fourth of July. When the check came, the total was $17.76. I loved it!
And how do you like this?
Jay,

I see we share a quirk. (I guess it qualifies as a quirk, anyway.) A
number of years ago, I was in the checkout line at my supermarket and
the cashier read my total aloud: "That's 19.18." I said, "The year the
war ended." The cashier looked like he was in his late teens or early
twenties and answered, without skipping a beat, "Yeah. The war to end
all wars. They sure got that wrong, didn't they?" I was stunned.
Thank you to one and all. Again, for today's Impromptus, go here.




View original Post