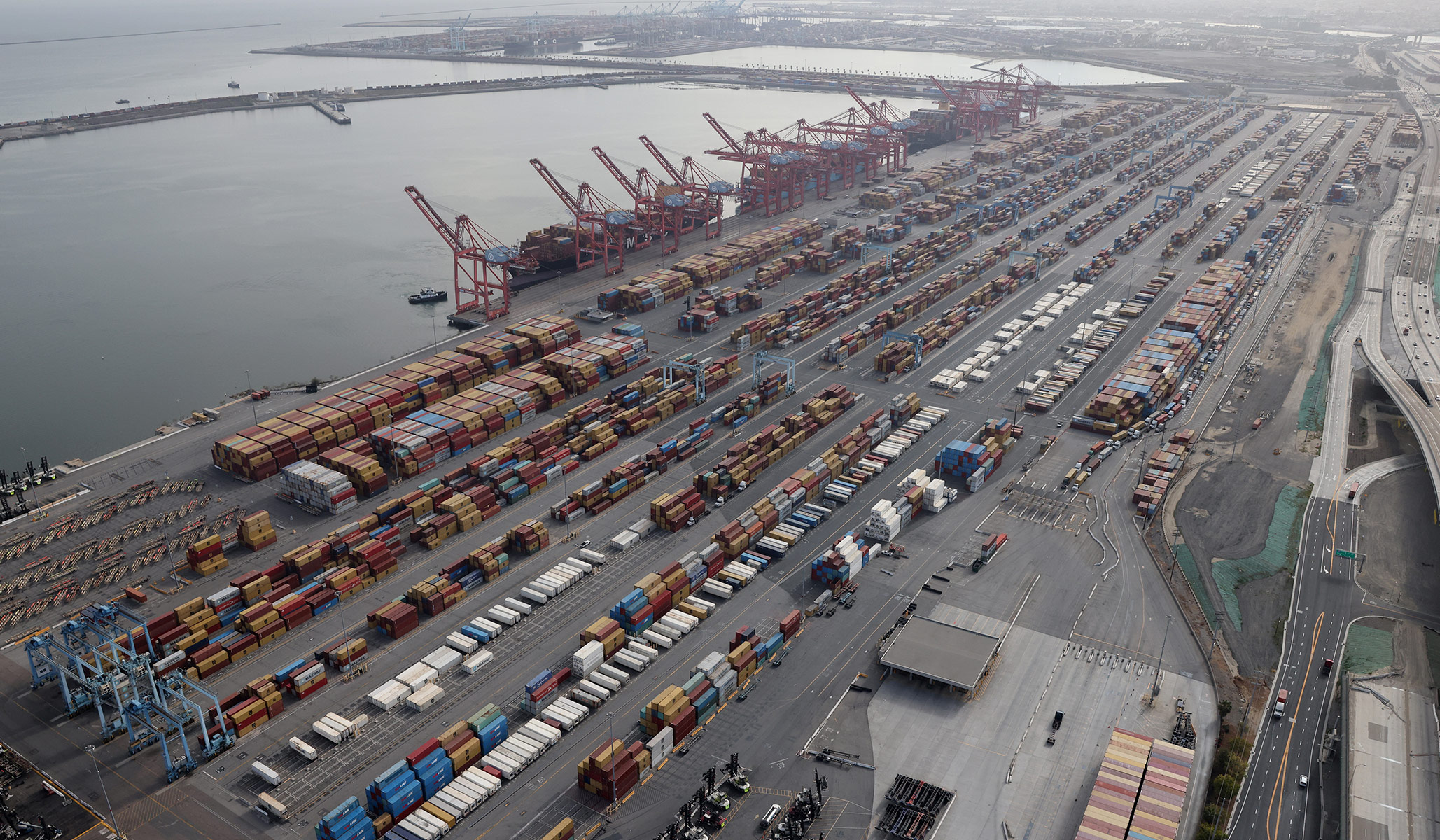 As if things couldn't get any worse at our West Coast ports, it's also a contract year for the International Longshore and Warehouse Union. The ILWU represents dockworkers at West Coast ports in the U.S. and Canada, including Los Angeles and Long Beach. The current contract expires in July 2022, and the ILWU rejected an offer to delay negotiations to 2023, the Wall Street Journal reported.
In sports, it's conventional wisdom that athletes will try to perform better in contract years to justify a higher salary in free agency. In a perverse sense, the ILWU has done the same this year. Even as Los Angeles and Long Beach have ground to a halt with record numbers of ships waiting offshore, the ILWU has not given an inch on its opposition to automation, which is a key cause of the backups that are slowing down the nation's entire economy. Congress went so far as to write into the bipartisan infrastructure law that the money appropriated for port improvement must be used for "human-operated equipment or human-maintained technology."
Past contract negotiations in less fraught times have been knock-down, drag-out affairs. The Journal says:
During the talks that began in 2014 and dragged into 2015, dozens of ships backed up off Southern California causing delays that cost individual retailers millions of dollars in increased costs and lost sales. In 2002, employers locked out workers for 10 days at one point before President George W. Bush invoked the Taft-Hartley Act covering oversight of union activities to open up ports.
Before you shed a tear for the downtrodden, blue-collar dockworkers, consider this:
The average dockworker with more than five years' full-time experience in 2019 earned almost $190,000. Several supervisors that year earned $500,000 or more. Benefit costs for most full-time dockworkers during the decade through 2019 increased to about $110,000 per worker from $82,500, according to PMA data.
One of the reasons those numbers are so high is that in past negotiations, terminal operators have exchanged modest moves toward automation for increased salaries. The ILWU has shed members in recent years, just as unions have nationwide. ILWU membership in 2001 was 37,000; today it's 29,000. As long as ships are still backed up, longshoremen are crucial, so they have more leverage than normal.
But wait a minute: Longshoremen control how fast ships get unloaded, so they can make backups worse if they want to. And they have in the past. The tactic is called "hard-timing," which a 2002 article in the Los Angeles Times describes as follows:
Cranes move at half speed. Paperwork gets lost. And break times are assiduously observed. All of it can create a backup of ships waiting to unload, triggering losses for cargo companies that can quickly climb into the millions of dollars.

Terminal operators characterize a union slowdown as a "strike with pay" and claim the tactic is routinely used by the International Longshore and Warehouse Union when contract talks stall.
The ILWU's president, Willie Adams, has already told his members to put on their battle faces. The Journal reports:
The ILWU's Mr. Adams, during an interview on a union-focused podcast called "The Docker" in August 2020, told dockworkers to save up money ahead of the forthcoming talks. "There may be a battle in 2022," he said. "Be prepared."
Rarely are concentrated benefits and dispersed costs so clearly on display. One union in one region of the country has the power to disrupt national supply chains to further enrich its already extraordinarily well-paid members. It has held back technological progress on our ports for decades and made them vulnerable to exactly the kind of problems we are currently experiencing.
Oh, and take a wild guess which party the ILWU Political Action Fund donates to.




View original Post