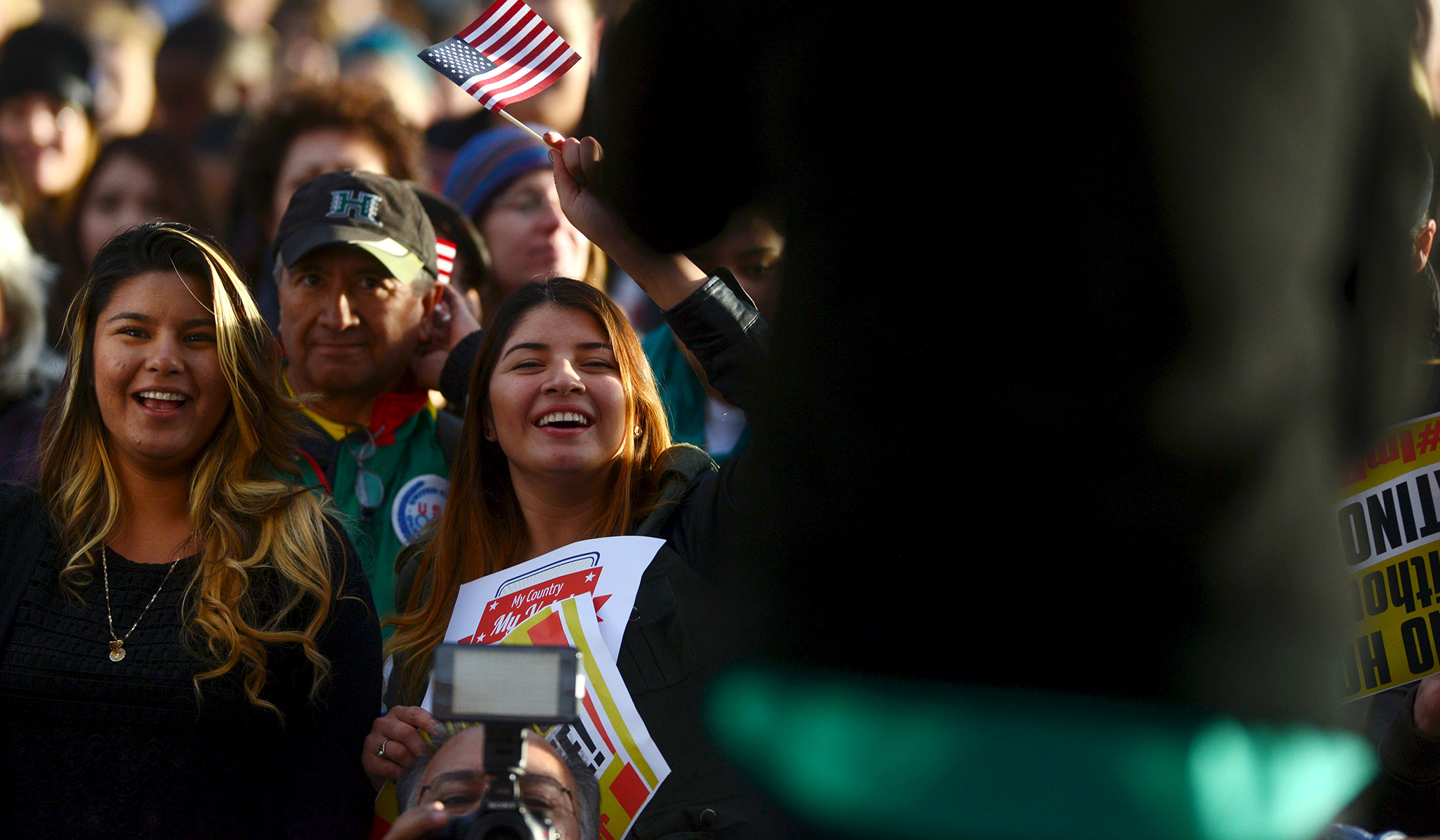 A new Politico poll shows that just 2 percent of Latinos refer to themselves as "Latinx," the gender-neutral replacement for "Latino/Latina" that has taken root in many elite progressive circles over the course of the past few years. By contrast, 68 percent use "Hispanic," and 21 percent use the gendered "Latino/Latina" to describe their ethnic identity. 
This is not the first poll to show that "Latinx" is remarkably unpopular with actual Hispanics. A November 2019 poll from the progressive ThinkNow Research showed just 2 percent of the demographic preferred the term. An August 2020 Pew poll showed that number hovering around 3 percent. The most favorable sample size in an August 2021 Gallup survey topped out at a whopping 5 percent. 
None of that has stopped progressive tastemakers and Democratic politicians from embracing the term, however. On the campaign trail, Elizabeth Warren declared that "when I become president, Latinx families will have a champion in the White House." In a discussion of racial disparities in coronavirus death rates, Anthony Fauci expressed hope that the coronavirus pandemic could be "an enduring lesson for the Latinx community." Joe Biden himself was widely mocked back in June, for musing that "it's awful hard, as well, to get Latinx vaccinated as well. Why? They're worried that they'll be vaccinated and deported." As Joseph Laughon wrote in National Review back in September, "Latinx" is a distinctly elite phenomenon: 
The question of how to describe Spanish-language speakers in America has been a thorny one since Nixon's time, usually ranging between terms including "Hispanic" and "Latino," though most prefer to refer to their actual national origin rather than the pan-ethnic term "Latino." By the late 1990s, Latino progressives were batting around the terms "Latino/a" and "[email protected]" in an attempt to move away what they saw as patriarchal or "heteronormative" terms. Predictably, these neologisms went nowhere; however, by 2004 the term "Latinx" started to become more popular among American and Puerto Rican progressives seeking to "challenge the gender binaries encoded in the Spanish language."
As Politico notes in its write-up of the poll, this points to "a fault line in the party between moderate traditionalists and the more activist progressive base." As the term pervades the language of the elite Left, it has "drawn pushback from those opposed to its usage as an alternative that doesn't follow the gender binary in the Spanish language." The kicker in the Politico survey is that pollsters went beyond just asking if Hispanic respondents preferred "Latinx," proceeding to ask how many found it actively offensive. A full 40 percent of respondents found the term at least somewhat offensive.
Worse still for Democrats, 30 percent of Latinos told Politico that the "would be less likely to support a politician or organization that uses the term." And interestingly enough, young Hispanics — a group one would generally presume to be more progressive — are not more liberal on this question than their older counterparts. Forty-one percent of Latino respondents in the 18–29 age group said they were bothered or offended either "a lot," "somewhat," or a "little" by the term, and 30 percent said they would be less likely to support politician or political organization that uses the word.
Joaquin Blaya, one of the founders of the Spanish-language Univision and a registered Democrat, seems to have more self-awareness than many others in her coalition. "Democrats are helping Republicans make them look out of touch," she told Politico. "We built a network around our Spanish language and we have a shared culture around it. Why are we trying to change this? It's offensive to a lot of people."




View original Post