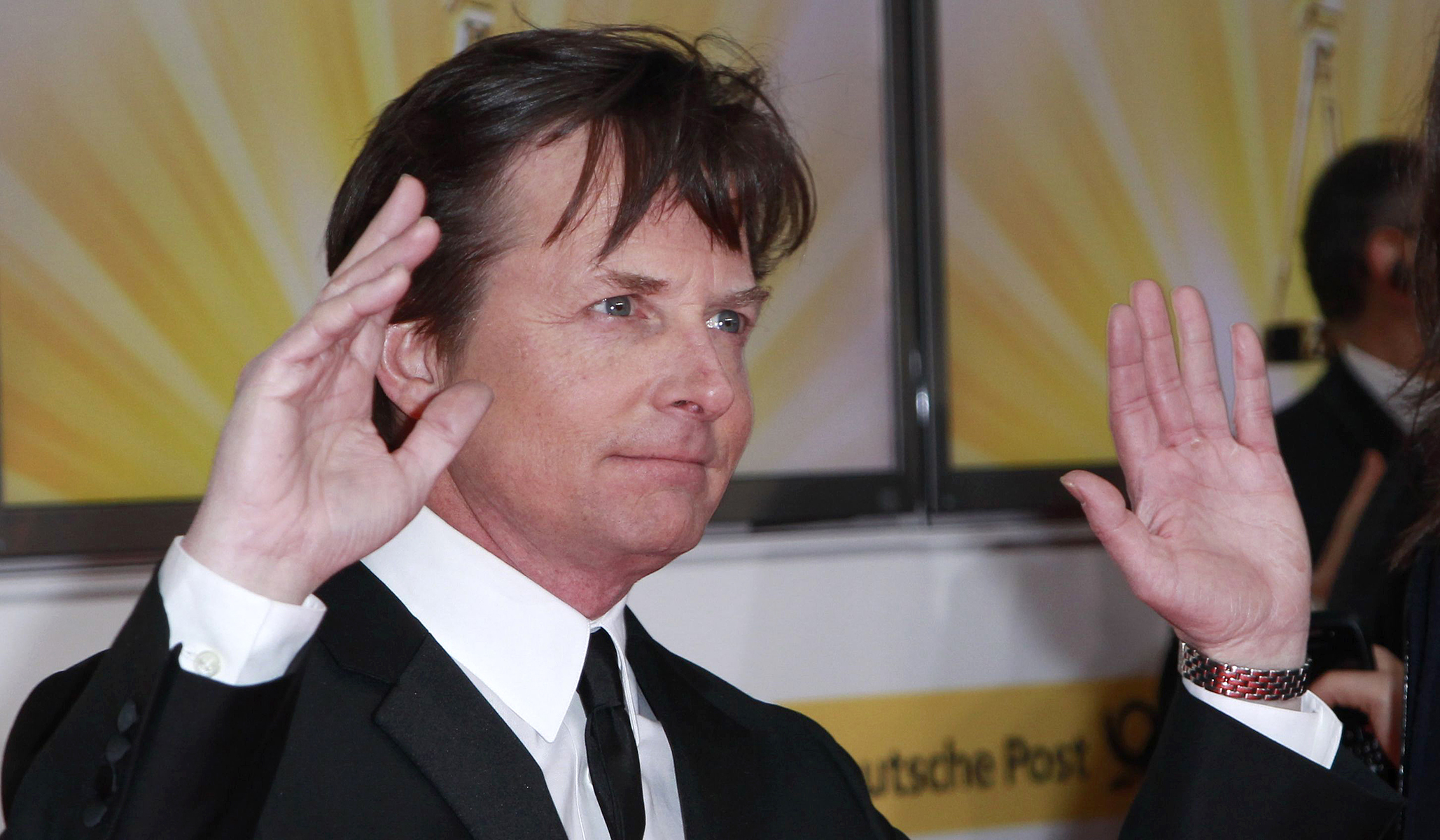 My Impromptus today begins with cussin' — not that I do it myself (in this column). I quote others, from our recent political past: George W. Bush, Dick Cheney, George H. W. Bush, Al Haig, Jimmy Carter, et al. The topic was sparked by Joe Biden and Anthony Fauci and their recent "oaths." Nothing like a "hot-mic moment" to spice up our lives.
What else in Impromptus? Well, there's Michael J. Fox — who's on the cover of AARP magazine. Already? Alex P. Keaton and Marty McFly, a poster boy for AARP? Yup. I call this "a gulp-making moment." A reader writes, "Mary Lou Retton is doing commercials for menopause medicine." Gulp again. On the Internet, I found this ad line: "Mary Lou Retton Gives Amberen a Perfect 10!"
There are other topics in Impromptus too, naturally. If you're in the mood for music — at least some writing about it — here is a review of Maxim Vengerov, the Russian-Israeli violinist, and Simon Trpčeski, the Macedonian pianist, in recital at Carnegie Hall last week. And here is the latest episode of Music for a While, my music podcast.
This episode includes a movement from a new piece — a violin concerto — by Scott Wheeler, an American composer. He is a friend of mine, I'm glad to say. (I don't review Scott, or other friends, but I'm within my rights to say, "Hey, go ahead and listen for yourself!") It also includes a classic from Leroy Anderson: Bugler's Holiday.
Leroy Anderson was loaded with talent, and he lived a very interesting life. Born in Cambridge, Mass., in 1908 to Swedish parents. Went to Harvard. Served in military intelligence (he was a master of languages, among other things). Wrote enduring "light classics," including Blue Tango and The Typewriter, besides Bugler's Holiday.
And don't forget that Christmastime favorite, Sleigh Ride.
Scott Wheeler calls Bugler's Holiday "brilliant." He continues, "What always surprises me is how inventive and surprising the middle section is." He adds, "I wrote a rave review of a compilation Anderson CD, probably back in the '90s, that prompted Anderson's widow to write me. At her request I wrote a letter supporting the effort to have the Post Office issue a Leroy Anderson stamp. I don't think that ever happened, but it should have."
Hear, hear.
Stay on music for a minute. In response to my "Nashville Journal" of a few weeks ago, my friend Glen writes,
Your photographs brought back memories.

As a contractor at nearby Fort Campbell, I spent a few weekends on Broadway. I remember Tootsie's World Famous Orchid Lounge, where I sat one night watching the bands rotate through.

The bands, I was told, were all stage musicians from Music Row, playing for tips. (The tips were collected in large mayonnaise jars, which may be a tradition). They rotated in for two-hour sets. The best, for me, was one group that announced, "We don't have a play list. You name it, we can play it." And for two hours they did.

Another memory is sitting at another lounge on a Sunday afternoon in the fall. A solo guitar man was doing his set. He paused because a young lady came in crying. Asked what was wrong, she announced loudly, "I was supposed to have my debut at X across the street. But that sumbitch owner said there wasn't enough customers, 'cause everyone's at the football game, so he canceled my set. And my momma flew in just to hear me!"

"Well, darlin', come on up here," said the guitar man. Class.
In recent times, I've had some notes on New England accents. Here's another one, from my friend Joseph:
In college I had a biochemistry professor with a strong Greater Boston accent. He was trying to refer to an iron ion, and he stumbled a bit when pronouncing the words.

He smiled. "'Iron,' 'ion' — till I was in college I thought they were the same word."
Great stuff. Thank you to one and all.




View original Post