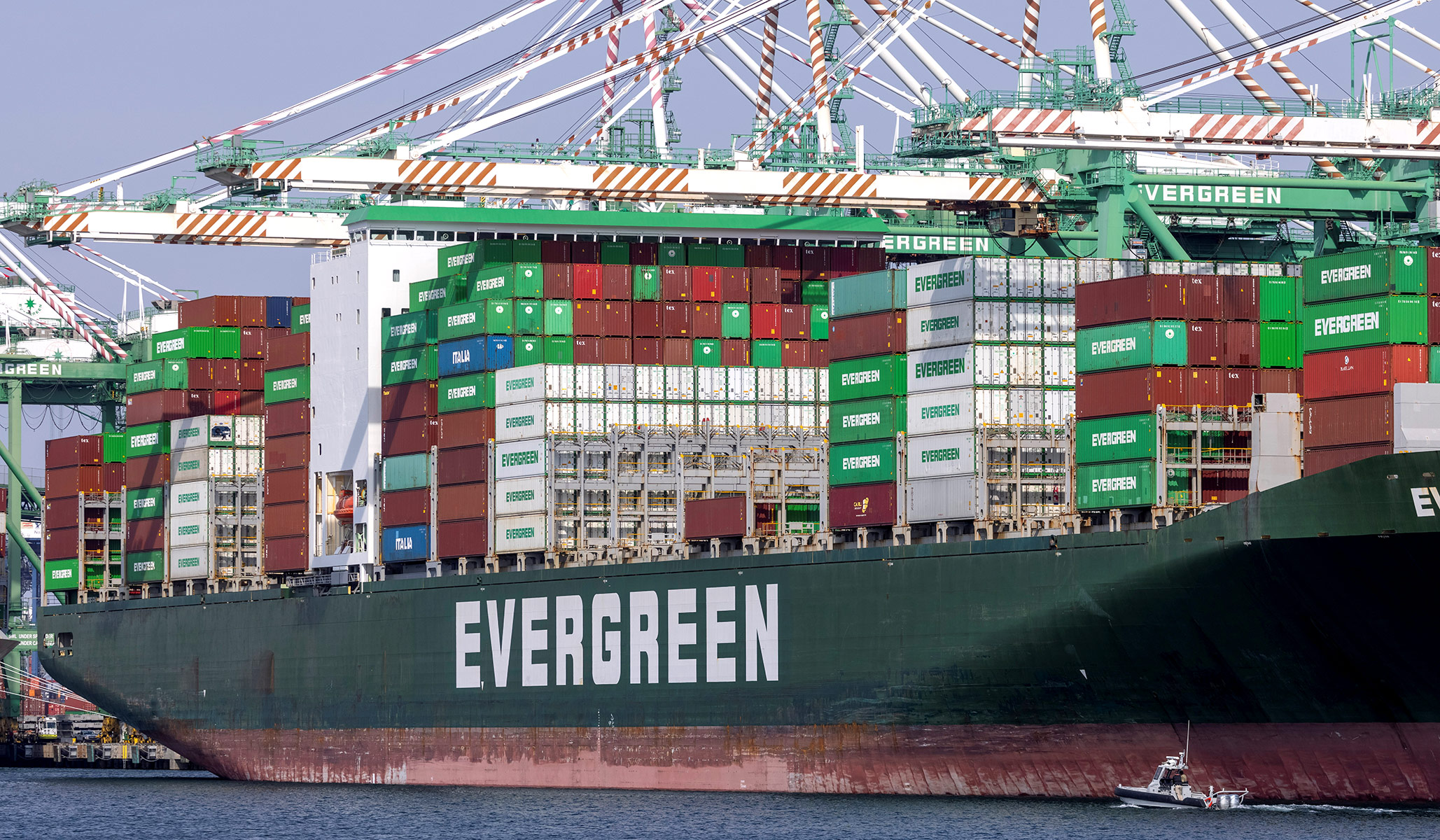 In a time when supply chains are in the headlines for all the wrong reasons, what are some silver linings?
In a webinar today sponsored by supply-chain tech company FourKites, panelists discussed that topic, and there is some cause for optimism.
The consensus: Supply chains are getting more attention than ever before, and with that attention comes a demand for improvement.
Audrey Ross, a logistics and customs specialist for Toronto-based cosmetics company Orchard Custom Beauty, said that the supply-chain crisis has accelerated improvements in her company's supply-chain processes. "When you get into these tense and challenging situations, you can see, 'This is not working,'" she said.
That phenomenon is not unusual, according to Chris Stauber, vice president of products at FourKites. "The good news is supply chain and logistics now has a seat at the table. The bad news is now you're under the microscope," he said. Inefficient processes that were skating by before the pandemic are now front-and-center, and it has become imperative that they be improved.
Peter Tirschwell, Journal of Commerce editor, had a similar assessment. "A shock of this magnitude and the kind of existential importance to organizations has brought all metrics to the attention of the C-suite," he said.
The demand for what the industry calls "end-to-end visibility" has grown significantly. Much of the logistics industry is still run on legacy technology. Live updates of where shipments are located can often be hard to come by. There are many opportunities to digitize operations so that everyone involved in a shipment can be on the same page throughout the shipment's journey.
Stauber said the question at the forefront of many executives' minds is: "Can you deal with this level of complexity with manual processes?" He pointed out that shipping freight by sea is one of the oldest industries in the world, and many aspects of it have failed to keep up with new technology. Ocean shipments, for example, are still normally booked over the phone.
The downsides of manual processes were a lesson many businesses learned from the pandemic. "COVID taught us that because we couldn't go into the office and exchange papers the way we did before," Stauber said.
Ross said that for the first time in her career, customers have been consistently asking her where the boat carrying their products is. Often, she can't give them a satisfactory answer because the information just isn't there, she said.
"Demand for true visibility has never been higher," Tirschwell said. "The market wants it, there's no question about it."
The question is whether it will happen. With the price of shipping containers skyrocketing this year, ocean lines (which are usually not very profitable) have reaped windfall profits. Reinvesting those profits into improving visibility would be beneficial to the entire industry. But challenges remain in collecting data and actually making the improvements. "I think it's a wide open question right now whether that investment is going to happen and whether this true visibility will be achievable," Tirschwell said.
Ross said companies are asking new questions that they hadn't considered before. She said most supply-chain models are based on the just-in-time model pioneered by Toyota. It has proved successful, but businesses like hers might have different supply-chain needs than car companies. "I think people are realizing that the customization we've done to our products is now something we have to do internally to our supply chains," she said.
Tirschwell said larger companies have been able to make changes and try new things, but it's been harder on smaller companies. "For those organizations that were able to marshal the scale and creativity, there's been really incredible entrepreneurialism. . . . For smaller shippers it has been much, much harder, even to the point that business models that depended on prior ocean freight economics over the past few decades are being called into question," he said.
Those business models are going to come under increased scrutiny since supply-chain costs have begun to make up a larger proportion of a product's total cost, said Stauber. "There's an emphasis and a focus now that there's never been before," he said. With that emphasis comes strong incentives for improvement.
Stauber sees the most room for improvement in the area of metrics. Businesses are only as good as the metrics they have to work with, and there aren't enough in the logistics industry right now. FourKites is trying to change that, Stauber said.
He pointed to a new metric called DOTIF as an example. OTIF means "on time and in full," and it's the most important metric to many shippers. But it doesn't provide much specificity as to what parts of the shipping process are causing delays. DOTIF means "documentation on time and in full," and it lets shippers know whether documentation is what's holding up shipments (which it often can). Stauber sees the increase in data as a silver lining.
Tirschwell also sees lots of low-hanging fruit for reforms. He said, "Over the past year since the pandemic began, the amount of work that has been required to get freight through the system has gone up astronomically, and in most cases the amount of staff to do that work has not gone up." In ordinary times, hindrances like inefficient communication are tolerable annoyances, but now things such as email and spreadsheets are urgent areas for improvement, Tirschwell said.
What's the prognosis for shipping? Tirschwell said that "there are pockets of positive news," but "the fact remains: The entire system has no give to it whatsoever." He said that with so much capacity tied up in the extraordinary volume of containers, the "circulatory system required to move containerized cargo" is unable to function properly. On top of that, he said, "There is no significant reduction in the number of ships waiting to berth at LA/Long Beach."
He said between the Chinese new year coming up in February, consumers still flush with cash, and no sign of a return to normal spending patterns, "the system only has a few months next year to right-size itself before another onslaught of holiday purchasing." He sees problems persisting through the end of next year.
"The message we have is unfortunately that there is not a great deal of evidence out there that this supply-chain crisis is about to ease," Tirschwell said.
While short-term forecasts don't look rosy, there's cause for long-term optimism. The pandemic has exposed how inefficient American supply chains have always been. Businesses are realizing the importance of supply chains and making record investments in new technology to get things back on track.
As Rich Lowry wrote in October, "It's beyond the power of any one person to change this anytime soon, but trying to scrape off as many of these encumbrances as possible should be a national priority." Private businesses have been scraping off those encumbrances right from the start, and insofar as this crisis has highlighted what those encumbrances are, it can have salutary effects in the long run.




View original Post