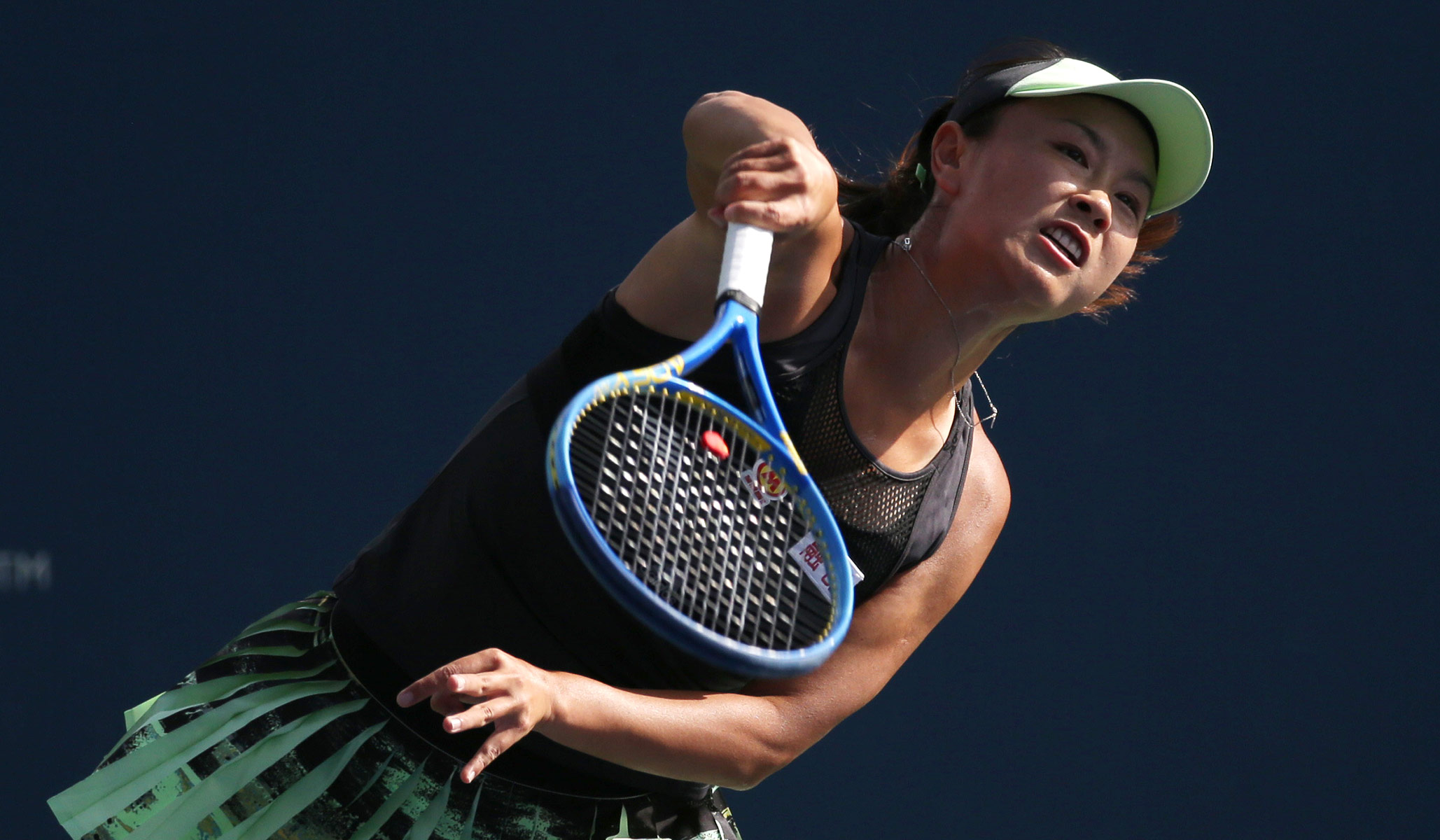 There's a lot to be said about the Women's Tennis Association's commendable move to suspend its participation in tournaments in China, following the disappearance of tennis star Peng Shuai. WTA chairman Steve Simon's statement gets at the heart of the most important issues here — foreigners who travel to China are putting themselves at significant risk, particularly if they come from a country that is at odds with Beijing politically.
Simon described this as one of the factors that prompted his organization to suspend its activities in China:
As a result, and with the full support of the WTA Board of Directors, I am announcing the immediate suspension of all WTA tournaments in China, including Hong Kong. In good conscience, I don't see how I can ask our athletes to compete there when Peng Shuai is not allowed to communicate freely and has seemingly been pressured to contradict her allegation of sexual assault. Given the current state of affairs, I am also greatly concerned about the risks that all of our players and staff could face if we were to hold events in China in 2022.
Athletes competing in China already faced a significant risk before the Peng Shuai saga — and now they have even greater reason to fear the risk of arbitrary detention. Under the National Security Law that Beijing imposed on Hong Kong in 2020, the city's authorities are able to seek the arrest of anyone, anywhere in the world, for any perceived offense against the Chinese Communist Party.
Even before that expansive law's promulgation, Beijing has shown few qualms about detaining foreigners on fabricated charges to serve as political bargaining chips, as Chinese authorities did when they detained two Canadian citizens in 2018. A number of U.S. citizens have also been subject to "exit bans," in which they were forced to remain in the country until the Biden administration brokered prisoner swaps this year. The State Department's China travel advisory warns that Beijing uses exit bans to "compel individuals to participate in PRC government investigations" and "gain bargaining leverage over foreign governments."
WTA's made the smart move here, but this only casts a harsher light on the International Olympic Committee, which has shown a callous disregard for Beijing victims and attempted to help the Chinese party-state cover up Peng's apparent detention. The IOC doesn't seem to care about Olympic athletes — who are slated to compete in the Winter Games in a mere three months. And there's even a lower likelihood that they'll heed warnings that athletes competing in China could face the risk of arbitrary detention.
Former secretary of state Mike Pompeo warned about precisely this scenario in an interview with me in March, predicting that athletes who speak out about the Uyghur genocide could be prevented from leaving China:
"I can't imagine any athlete from anywhere in the world not knowing what's going on in Western China, and not wanting to be able to talk about that. And yet, if they chose to do so inside of China today, I think, a likely outcome is the Chinese Communist Party would deny them their exit," Pompeo said. "That's just dangerous and unacceptable. We shouldn't force athletes to suffer that choice."




View original Post