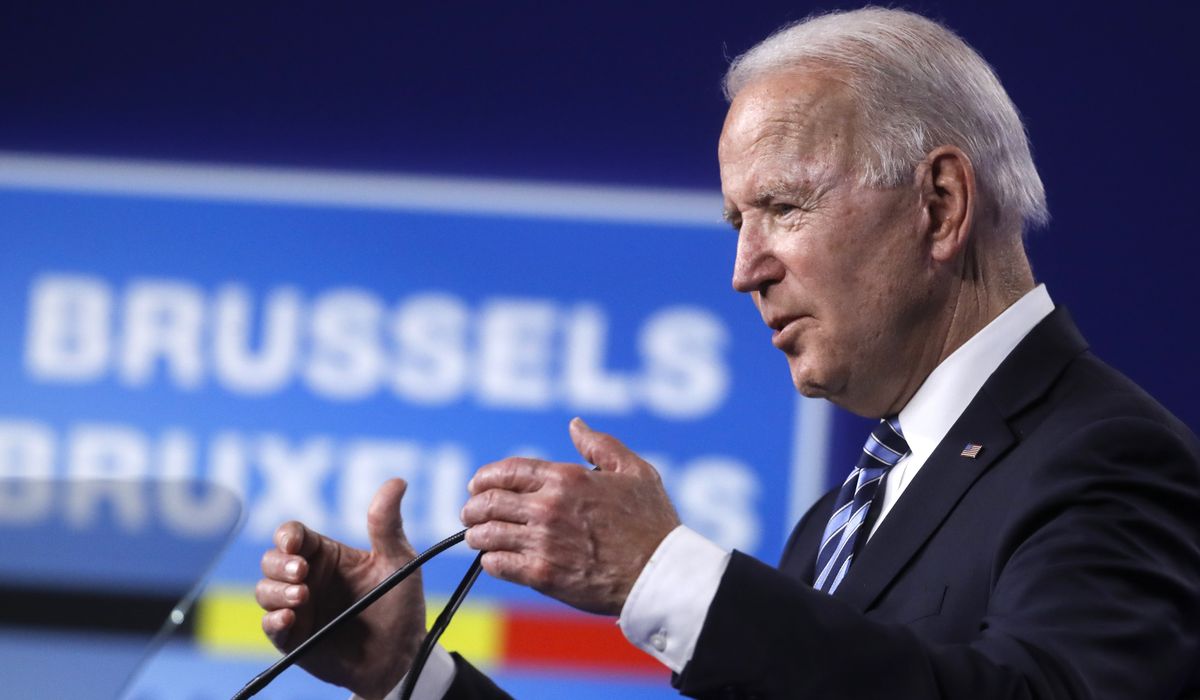 President Biden said Monday that he's assured NATO allies that the Republican party is "vastly diminished" and they need not fear a repeat of the Jan. 6 attack on the U.S. Capitol.
"The Republican Party is vastly diminished in numbers, the leadership of the Republican Party is fractured, and the Trump wing of the party is the bulk of the party, but it makes up a significant minority of the American people," he said at a press conference in Brussels.
He said the NATO members understand that America is a "decent, honorable nation."
"I think that they've seen things happen, as we have, that shocked and surprised them, but I think they believe, like I do, that the American people are not going to sustain that kind of behavior," he continued.




View original Post