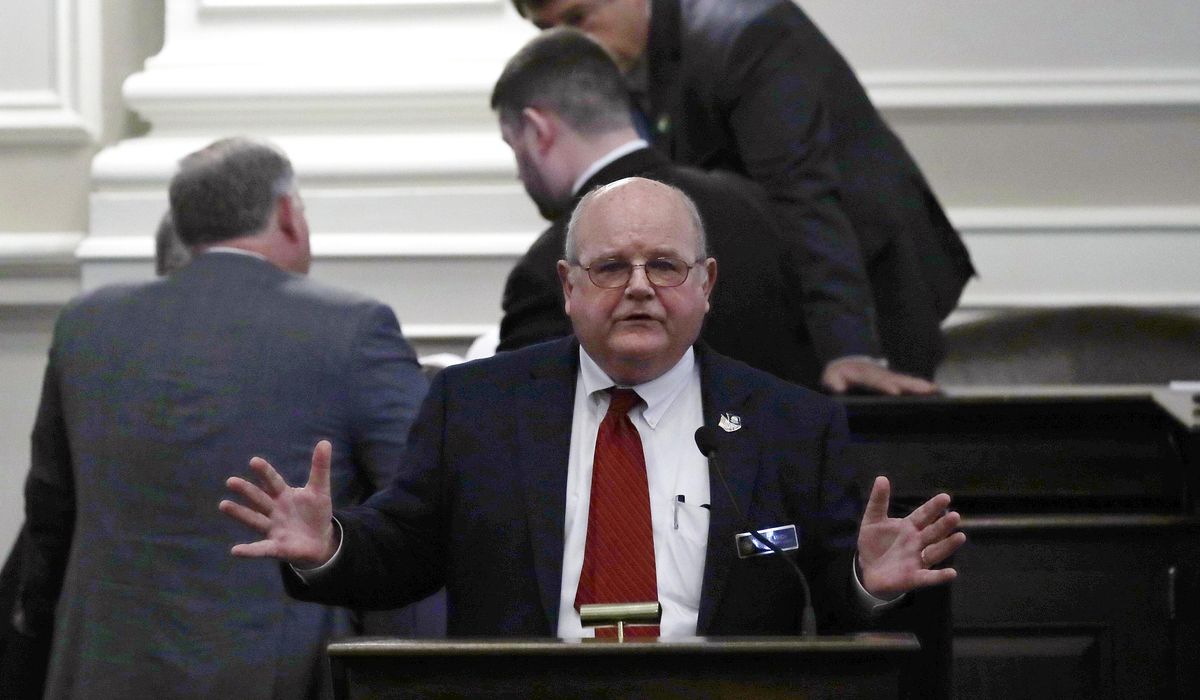 CONCORD, N.H. — New Hampshire's House Speaker Dick Hinch died Wednesday, just a week after he was sworn in as leader of the state's newly Republican-led Legislature. He was 71.
Hinch, of Merrimack, was starting his seventh two-year term in the state House. He previously served as majority leader for the 2016-17 session and as minority leader when Democrats were in control the last two years. His death was announced by his office, which did not give any details of what it called "this unexpected tragedy."
Gov. Chris Sununu ordered flags to be lowered to half-staff and said he was profoundly sad to learn of Hinch's death.
"Speaker Hinch was a fierce defender of the New Hampshire Advantage, a close friend, and a respected public servant," Sununu said in a statement. "His loss will be greatly felt by the people of this state, and I ask Granite Staters to join me in praying for his family during this incredibly difficult time."
Republicans won majorities in both chambers in November. Senate President Chuck Morse, R-Salem, said he had been looking forward to serving with a colleague he considered a best friend.
"The news that he has passed away so unexpectedly is heart breaking. Dick was truly a kind and humble man. He always dedicated himself to what he liked to say, 'to the better of'" his family, friends, hometown of Merrimack and the state, Morse said in a statement. "Going forward without Dick will be very difficult but I have confidence that, in our sorrow, the members of the House and the Senate will all rally and live up to his memory."
A U.S. Navy veteran, Hinch also was active in his community, serving stints on the Merrimack Board of Selectman and town budget committee. He also was the owner and principal broker of a real estate agency.
Copyright © 2020 The Washington Times, LLC.




View original Post