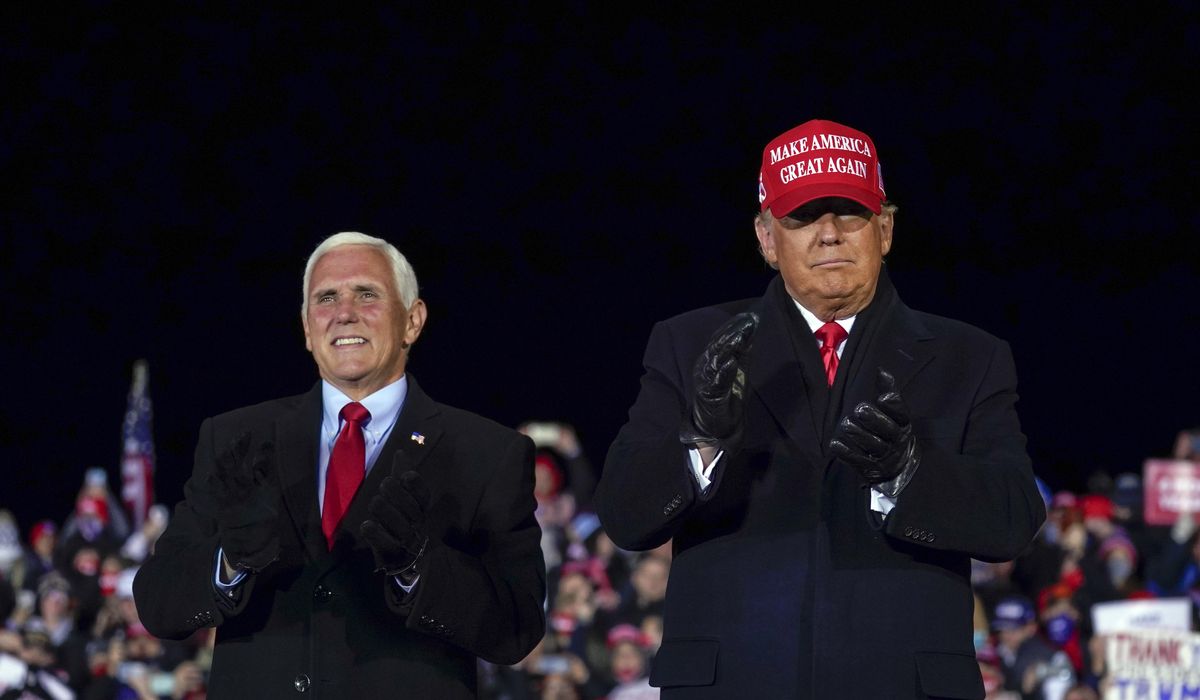 President Trump predicted Tuesday morning that he'll outperform his 2016 win in the Electoral College and that he's not going to jump the gun in declaring victory.
"I ended up with 306 — that was a good number," Mr. Trump said on "Fox & Friends." "That was a big number, and I think we will top it. I'll leave it at that. I think we'll top it. I think we will get better."
Mr. Trump defeated Hillary Clinton in the Electoral College four years ago by a 306-222 margin. It takes 270 electoral votes to clinch the presidency.
The president said he's going to declare victory "when there's victory, if there's victory. I think we'll have victory."
"Only when there's victory — there's no reason to play games," he said.




View original Post