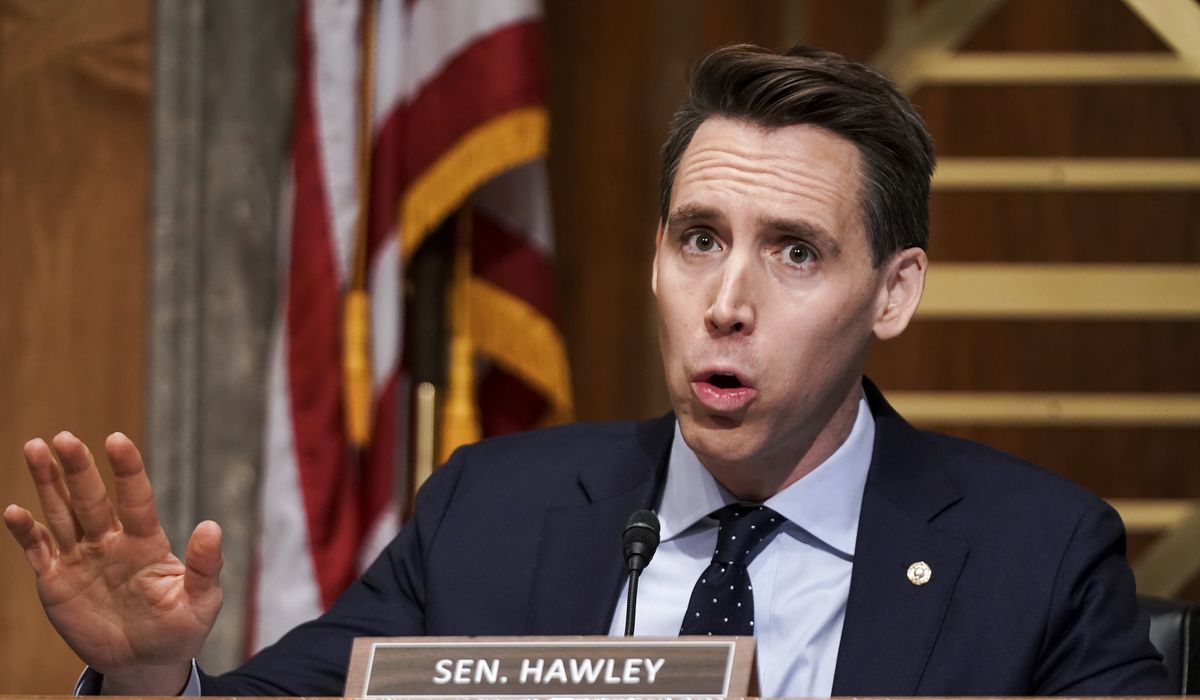 Senators expressed frustration Friday over being shut out of coronavirus relief negotiations and signaled they may erect roadblocks unless they are let in on the deal-making by each party's top leaders on Capitol Hill.
One target is a stopgap spending bill that would need to be approved before the end of the day if Congress wants to head off a government shutdown beginning this weekend.
Sen. Josh Hawley, Missouri Republican, said he might object to passage of any short-term bill unless leaders start detailing the broader coronavirus negotiations.
"It's beginning to reach the point of absurdity," Mr. Hawley told reporters.
He and Sen. Bernard Sanders, Vermont independent, are seeking $1,200 stimulus checks as part of a coronavirus package, though the leaders crafting the deal are apparently looking at just half that amount.
The coronavirus relief bill will be coupled with a full-year 2021 spending bill.
The government is operating right now on stopgap funding that runs out at the end of Friday, making the need for a new spending bill critical.
A shutdown over the weekend would likely not be too broadly felt, but should it drag into the beginning of the workweek, the implications grow.
The coronavirus deal is being hashed out by Senate Majority Leader Mitch McConnell and House Speaker Nancy Pelosi, with Senate Minority Leader Charles E. Schumer and House Minority Leader Kevin McCarthy also inside the room.
Even other members of party leadership teams say they are unsure of the latest haggling.
Rumors of what's in the bill and what's left out have left lawmakers complaining that they'll be asked to approve a bill totaling more than $2 trillion with only hours to review it.
"I'm not willing to just sit by and be told nothing," Mr. Hawley said.




View original Post