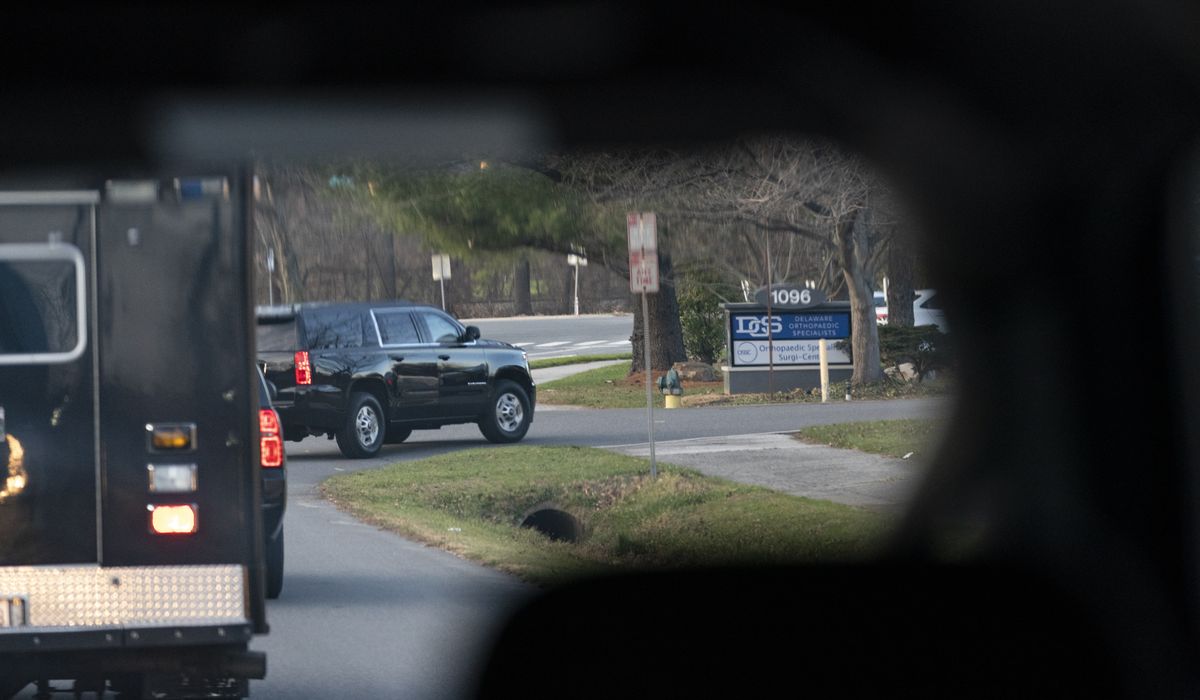 Presumed President-elect Joseph R. Biden suffered breaks in his foot over the weekend and will need help in walking for weeks.
The 78-year-old former vice president fell Saturday while playing with his German shepherd dog Major and, according to a CT scan taken Sunday, has hairline fractures in his foot despite an earlier diagnosis of a sprain.
"Initial X-rays did not show any obvious fracture, but his clinical exam warranted more detailed imaging," said Dr. Kevin O'Connor of George Washington University Medical Faculty Associates. "Follow-up CT scan confirmed hairline (small) fractures of President-elect Biden's lateral and intermediate cuneiform bones, which are in the mid-foot."
Mr. Biden likely will require a walking boot "for several weeks," Dr. O'Connor said in a statement.
President Trump sent his best wishes to his 2020 presidential rival, quote-tweeting an NBC reporter's tweet and adding in his words "Get well soon!"
The former vice president was evaluated by medical experts at Delaware Orthopaedic Specialists in Newark for more than an hour Sunday evening.
Reporters following the presumed president-elect in a van were denied the opportunity to witness him enter the building.
The accident came the weekend that multiple news outlets reported that the Bidens plan to add a cat to the two family dogs when they move into the White House in January.




View original Post