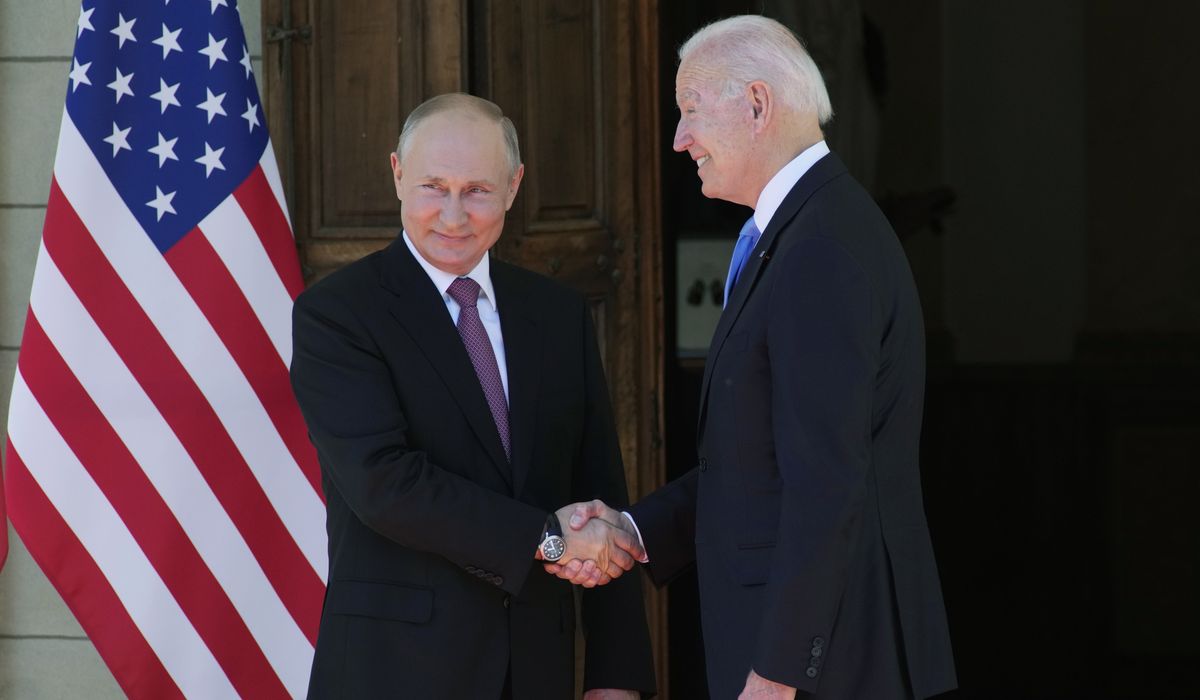 U.S. President Biden and Russian President Vladimir Putin arrived Wednesday at the Geneva villa, for their first face-to-face meeting.
The two world leaders arrived separately, and both were greeted by Switzerland President Guy Parmelin. Neither Mr. Biden nor Mr. Putin spoke with the press upon arriving.
The pair also posed for their first photo together at Villa La Grange, the site of the summit.
Mr. Parmelin welcomed the two leaders and wished them a "fruitful dialogue in the interest of your countries and the world."
Mr. Biden and Mr. Putin then shook hands and entered the villa.
Mr. Putin and his delegation arrived first. He briefly posed for photographs with Mr. Parmelin on the steps of the French-style Villa la Grange before entering the building.
The highly anticipated meeting between the two presidents and their aides is expected to last several hours.




View original Post