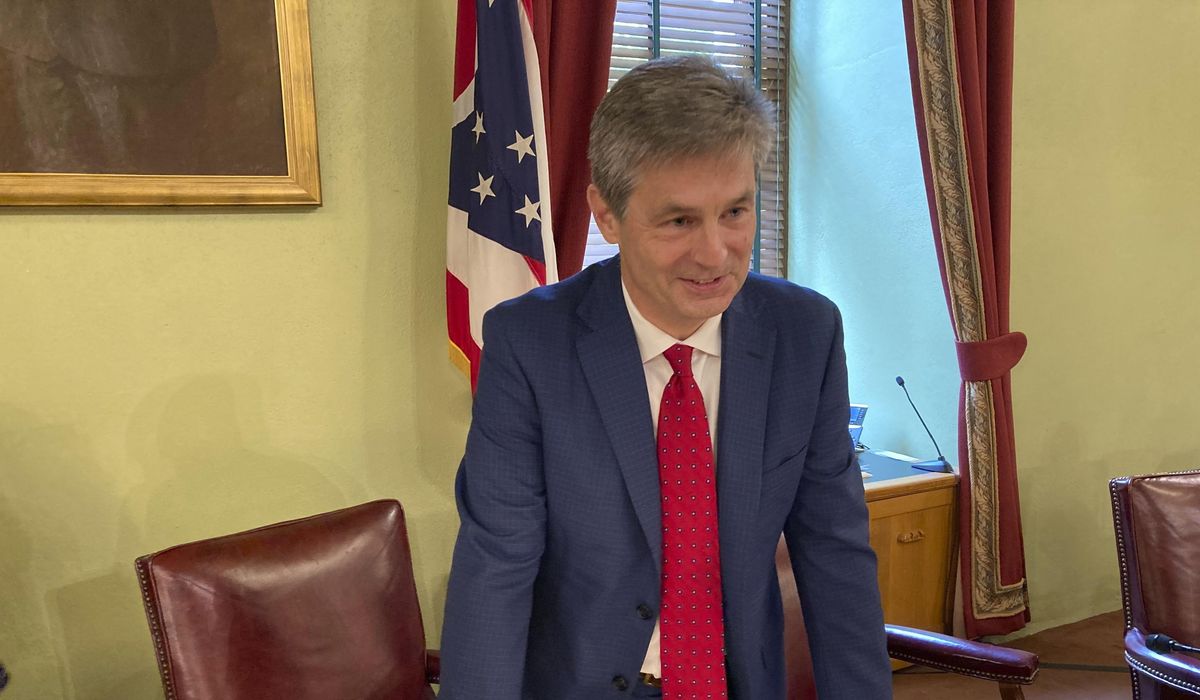 Ohio state Sen. Matt Dolan said Monday he will run for the U.S. Senate seat being vacated by Republican Rob Portman, adding an establishment voice to a GOP primary field that includes author J.D. Vance and other candidates trying to align themselves with former President Donald Trump.
Mr. Dolan said he decided to run after speaking with Republicans, conservative activists and community leaders.
"It's clear that the focus of the race for U.S. Senate has yet to be about our people, our interests and our beloved state. This changes today with the announcement of my candidacy for U.S. Senate," he said.
Mr. Dolan faces a crowded GOP primary that includes Mr. Vance, an author and venture capitalist; former state Treasurer Josh Mandel; and former Ohio Republican Party Chairwoman Jane Timken.
Mr. Dolan is known for spearheading conservative budgets in Columbus. Yet while his GOP opponents blast "woke culture" and the bipartisan infrastructure deal championed by Mr. Portman, Mr. Dolan has backed infrastructure spending, called for gun reform in the wake of a mass shooting in Dayton and voted against a fetal heartbeat abortion bill, according to the Columbus Dispatch.
"President Trump remains a big influence in the Republican Party, but it's the Republican ideals that he puts forth that's resonating with people, and that's what I'm focused on," he told the newspaper.
The Senate is split 50-50 with Vice President Kamala Harris serving as a tie-breaking vote for Democrats, so every Senate race in the next cycle is critical for both parties.
Mr. Dolan, whose family owns the Cleveland Indians (recently renamed the Guardians), took a swipe Monday at Rep. Tim Ryan, who is running on the Democratic side against attorney Morgan Harper.
"Ohio is under attack by the socialist agenda being pushed by President Joe Biden and Democrats like Tim Ryan and Chuck Schumer," Mr. Dolan said. "Over the last eight months, the Biden administration has unilaterally created a humanitarian crisis on our southern border, a national security crisis in the Middle East and an economic crisis across America with rising inflation and the pending threat of record tax and spending increases. Our sovereignty is under threat, our economy is under stress and our safety at home and abroad is at risk. The stakes of this election could not be greater."




View original Post