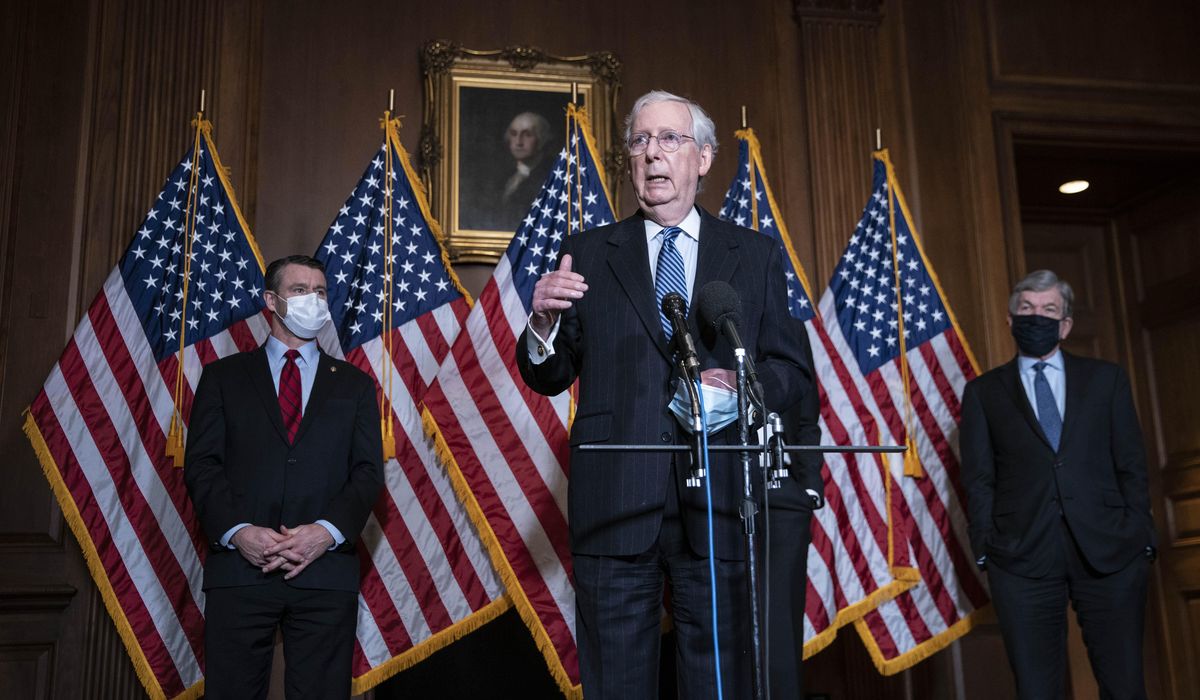 Senate Majority Mitch McConnell congratulated President-Elect Joseph R. Biden Tuesday after the Electoral College certified his win.
"Our country has officially a president-elect and a vice-president elect," Mr. McConnell, Kentucky Republican, said. "The Electoral College has spoken."
Mr. McConnell and most of the GOP conference did not acknowledge Biden as the presumptive winner of the 2020 election, saying President Trump had a right to pursue legal challenges.
However, the majority of the party said Monday's Electoral College vote turned the page and several called for the nation to move on.
Mr. Biden said Monday evening that he received several calls from Senate Republicans congratulating him on the election.




View original Post