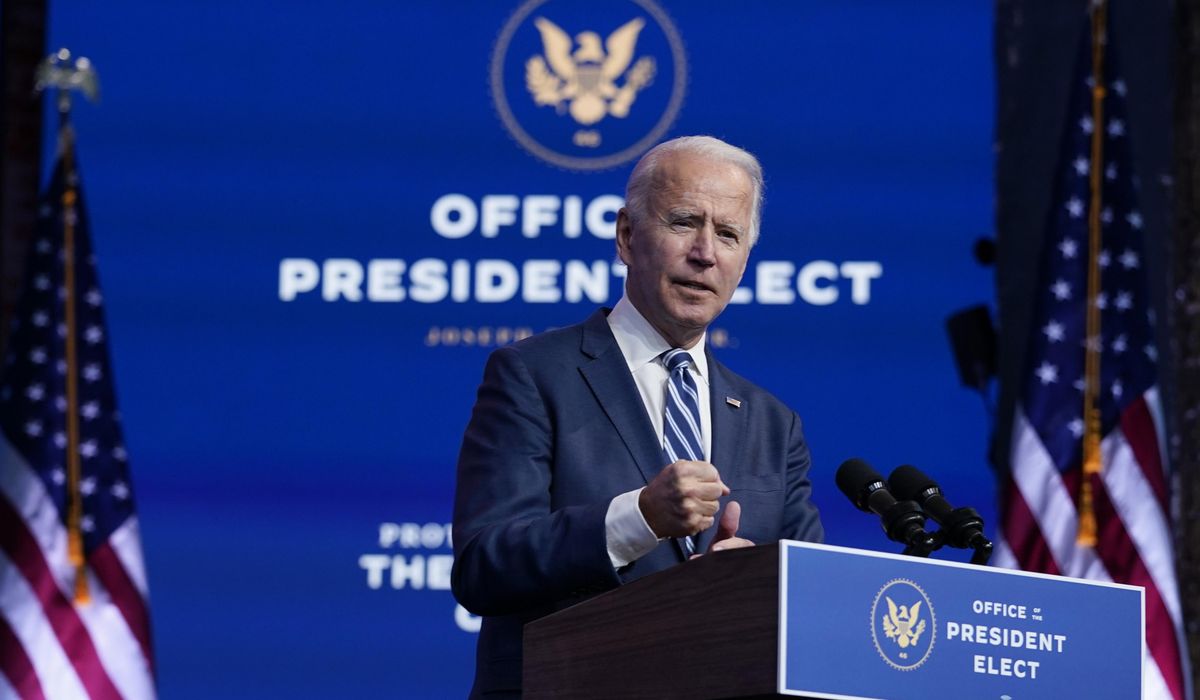 Presumptive President-elect Joseph R. Biden is the winner in Georgia, two networks projected Friday, while President Trump was declared the winner in North Carolina.
All states now have been called, although the Trump campaign is contesting the results in several states where the margins were close.
ABC News and NBC News declared the Democrat flipped Georgia and its 16 electoral votes. The decision came 10 days after Election Day, with a statewide hand recount looming.
The call gives Mr. Biden a total of 306 electoral votes, the same amount that Mr. Trump won in 2016. A candidate needs 270 to win the presidency.
The president now has 232 electoral votes.
Mr. Trump had been expected to win North Carolina, where mail-in ballots were allowed to be received through this week. The latest totals have the president leading there by a margin of 50 percent to 48.6 percent.
Mr. Biden has received 77.9 million votes nationwide, to Mr. Trump's 72.6 million, according to the latest totals on Friday.
The president said on Twitter Friday that the election was "rigged, from Dominion all the way up & down!"
Dominion Voting Systems is a software company used in 28 states. Trump allies have claimed without proof that the voting machines deleted and switched votes intended for Mr. Trump.
The administration's Department of Homeland Security said Thursday that there is "no evidence that any voting system deleted or lost votes, changed votes, or was in any way compromised."
Dominion said that it "categorically denies any claims about any vote switching or alleged software issues with our voting systems."




View original Post