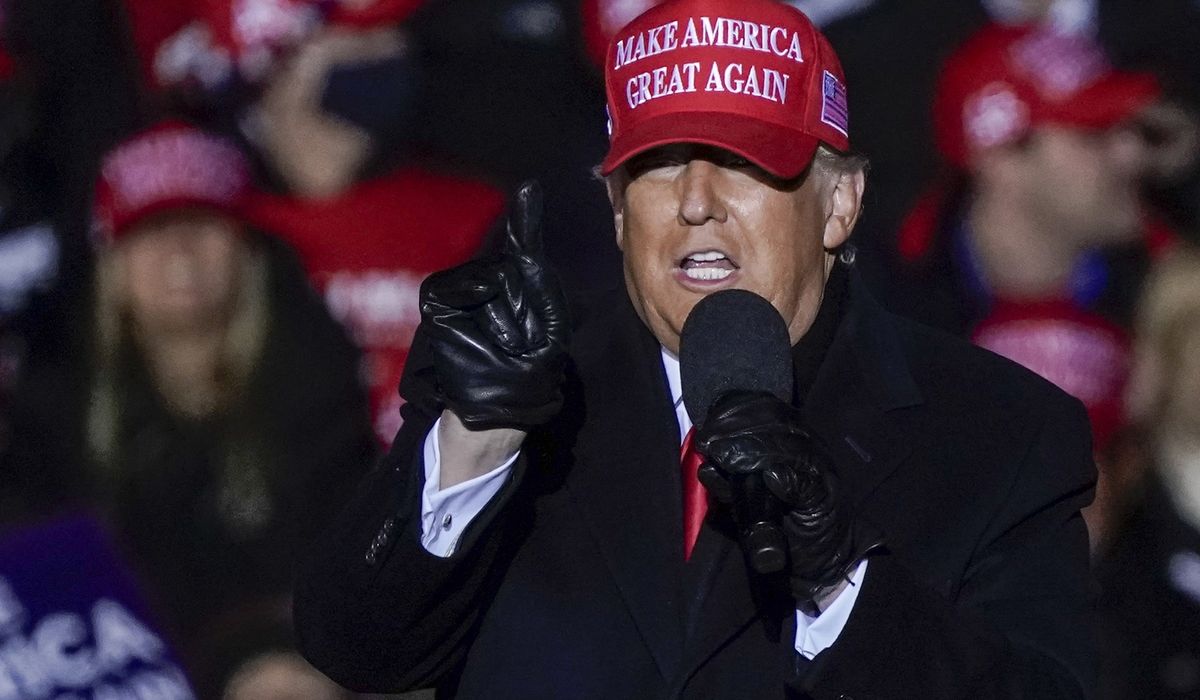 President Trump wrapped up his reelection campaign blitz late Monday in Michigan in the city where he capped his run for the presidency four years ago, promising supporters a "beautiful victory" on Election Day.
"We're going to make history once again," the president told thousands of voters in Grand Rapids, Michigan. "We're going to win the state of Michigan so easily. We're going to have the 'red wave.'"
The president's final rally began about midnight local time in the same city in western Michigan where he completed his surprise victory in 2016. It was his second visit to the swing state on the final day of his race against Democrat Joseph R. Biden, who holds a narrow lead in Michigan in public polls.
The president said one important reason for his reelection is to hold those accountable from the Obama administration who spied on his 2016 campaign.
"They spied on our campaign. They got caught. And you know who knew all about it? Barack Hussein Obama and Sleepy Joe Biden," Mr. Trump said. "It's called treason. We're going to see how it all works out. That's another reason we want to go [in office] for a long time."




View original Post